Single 2U 600W 80 plus PSU
Single 2U 600W 80 plus PSU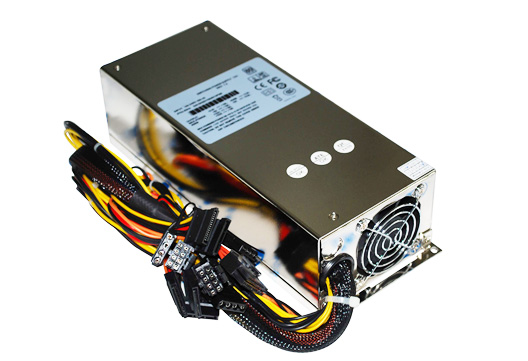 PRODUCT CODE
SKU: SC-SG2U600
KEY PRODUCT FEATURES:

600W PSU Peak Wattage
500W PSU Nominal Wattage
2U Single PSU Type

Server Case are the European authorised distributor and retailer for Logic Case. Server Case have thousands of chassis and components in stock for easy purchasing and shipping to any worldwide location.
01283 576162 | [email protected]
BUY SC-SG2U600 NOW

Reliable and fast service

Global distribution

High quality & affordable

Stock held in UK Technical Details
PSU Form Factor
2U Industrial
Nominal Wattage
500W
Max (Peak) Wattage
600W
80 Plus Certification
80 Plus Bronze
Input Current
100VAC to 240VAC – 50 to 60H
Output Current

+3.3v 20A
+5v 30A
+12v 20A rail 1
+12v 20A rail 2
+5VSB 2.5A
-12v 0.5A

Connectors

4 x Molex-4Pin, 35cm - 65cm
5 x SATA, 35cm - 65cm
1 x 24Pin, 45cm
2 x (4 Pin + 4 Pin) or 2 x 8 Pin EPS, 1 x 35cm 1 x 45cm

Temperatures
Operating Temperature 0 to 50*C
Non-Operating Temperature -40 to 70*C
Cooling
2 x 60mm Fan
Dimensions & Weights
Packaging
OEM
Dimensions
D*W*H

:

240*100*70mm

Weight
2.50 kg (Approx)
What's Included
Always Here To Help
Can't find what you are looking for?